US Space Command launches probe – wait, is that the sound of a black helicopt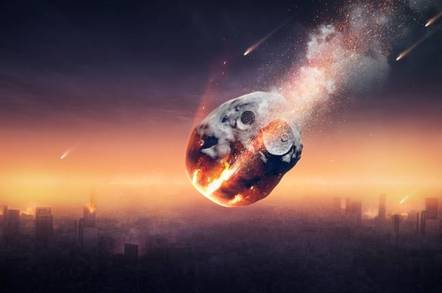 A loud boom heard over the US state of New York on Labor Day could have been the result of a fireball arriving from space… or a military jet thundering through the skies… or something else, according to the American Meteor Society.
Folks enjoying their Monday off were interrupted that late afternoon by what sounded like an explosion rippling through the center of the Empire State. A few people even called 911 to report the noise. Some feared it was a meteor detonating in Earth's atmosphere, creating a fireball and subsequent blast.
Mike Hankey, operations manager at the non-profit society set up by amateur