Ad Astra —

Russia is also starting to build a second launchpad at Vostochny.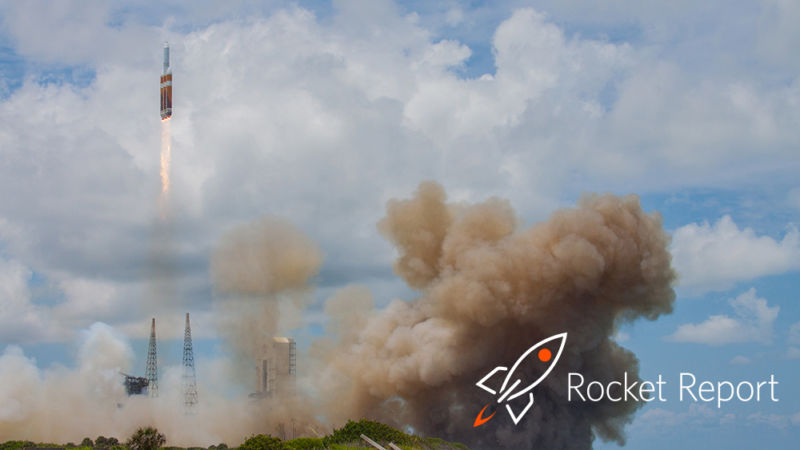 Welcome to Edition 2.14 of the Rocket Report! Not a whole lot of big rocket news this week, as the approach of Hurricane Dorian shut down so many operations along the space coast in Florida. However, that didn't stop happenings from around the world, including the completion of an investigation into the failure of the Italian-made Vega rocket.
As always, we welcome reader submissions, and if you don't want to miss an issue, please subscribe using the box below (the form will not appear on AMP-enabled versions of the site). Each report will include information on small-, medium-, and heavy-lift rockets as well as a quick look ahead at the next three launches on the calendar. (Note: the Rocket Report will not publish next week due to the author's travel schedule).

Vega rocket failure report finds cause. The Independent Inquiry Commission, tasked with analyzing the failure of Vega Flight VV15 in July, submitted its findings on Wednesday. The Commission identified the most likely cause of the anomaly as "a thermo-structural failure in the forward dome area of the Z23 motor." This is located in the second stage of the smallsat launcher.
Flying again next year … Following this investigation, the commission proposed an "exhaustive verification plan of its findings based on analyses and tests," as well as "a set of corrective actions on all subsystems, processes, and equipment concerned." With this action plan, if all goes well, Arianespace would resume flights of the Vega rocket in early 2020. "I want to encourage all the teams to implement corrective measures for the reliable return to flight of Vega, securing Europe's full autonomy of access to space," Daniel Neuenschwander, the European Space Agency's director of space transportation, said. As the smallsat launch competition ramps up, Vega needs to get flying again soon.
Chinese firm solicits payloads for bigger smallsat rocket. LandSpace announced at a conference this week that it is seeking and accepting payloads from around the world for the maiden launch of its new ZhuQue-2 rocket. The liquid-fueled rocket is projected to have a capacity of up to 4 tons to low Earth orbit and be ready for flight some time next year, Parabolic Arc reports.
A universal solution? … LandSpace President Zhang Long said the ZhuQue-2 has been designed as a low-cost "universal" solution for commercial launch needs around the world. The company has the capacity to build up to 15 of these rockets a year. We're curious to see what price point the Chinese company offers for this rocket, which could be a formidable challenger to India's Polar Satellite Launch Vehicle and Europe's aforementioned Vega rocket. (submitted by Ken the Bin)
More sounding rockets launch from Hawaii. Sandia National Laboratories launched two sounding rockets from Hawaii last week, the fourth and fifth such launches, respectively, of the HOT SHOT program. This effort studies the effects of launch—such as intense vibrations, shocks, and swings in